INSTRUMENTARIUM
release (November 2012) on
Boris Hegenbart with:
Michael Vorfeld, Martin Siewert, Stephan Mathieu, David Grubbs, Jan Thoben, Bernhard Guenter, Sascha Demand, Fred Frith, Hannes Strobl & Hanno Leichtmann, Oren Ambarchi, Marc Weiser, Martin Brandlmayr, Christophe Charles, Ed Osborn, Felix Kubin, F.S.Blumm, Boris Hauf, Ulrich Krieger.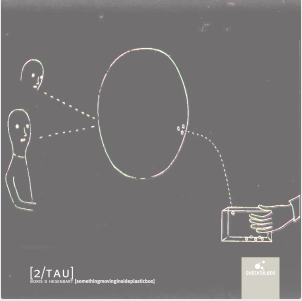 [2/TAU], smip – somethingmovinginsideplasticbox /
quecksilber-staubgold
(2003)
"…As I listened to this cd I found myself staring anxiously and vacantly at a jar of lime pickle on a side table a couple of yards away."
from a review by Colin Buttimer, published by the BBC
"Electronic musicians have long used technology to peep in other people's lives, the most famous instance being Scanner, who made a name for himself by intercepting telephonic conversations with a scanner and using the result of his sonic harvest to produce music. Boris D Hegenbart's approach on this record is slightly more conventional, yet it derives of the same principle. Built around conversations recorded in cafes, attics and streets, Somethingmovinginsideplasticbox is nothing less than a chronicle of life through auditory snapshots. Despite hailing from Berlin, Hegenbart shows a rather profound interest for Japan. His first self-released album, Hikuioto, published under the enigmatic [#/Tau] moniker back in 1996, established a relation between German and Japanese cultures through intricate sound processing as conversations in Japanese and English were dissected and reassembled to create a patchwork of micro structures intrically woven together. Although he follows a similar process here, his attempt at giving some purpose to these crumbs of spoken words and found sounds turns this project into a strangely fascinating abstract story telling. Hegenbart never get clause to produce anything melodic here, but the purpose of this record lies somewhere else. Documenting life through a microphone, then extracting elements captured to process them or not, and assemble them, completely obliterating contexts. Perhaps the easier track to piece together, Rosin seems as almost untouched, yet repeated sections give the game away. Ginger, which follows, is more complex, and for a moment, it appears that some actual musical form might be about to break through at any time. Crockl or SMIP follow a similar pattern, but what could sound frustrating at first becomes extremely playful and dense, giving substance to the whole album. Minimalist to the extreme, Somethingmoving… teases the mind and calls on perceptions in the way contemporary art installations do. Remaining completely objective with his sounds, Hegenbart unearths microscopic details of everyday life and magnify them for the listener to contemplate. If it is impossible to re-contextualise these sonic shards, it is actually surprisingly easy to imagine meanings and give your own interpretations of these tracks. Although it could seem more appropriate to listen to it on headphones, this album takes a whole new dimension when coming out of speakers, suddenly turning empty rooms into crowded places. Although the process adopted by Boris D Hegenbart is far from being revolutionary, his approach challenges conceptions of musical forms and give an interesting concrete dimension to abstract collages. In just under an hour, these reconstituted tales reflect on the fast-paced modern city life and provides a compelling vision of our world."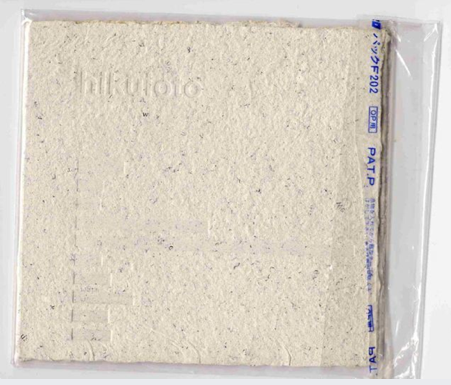 [1/TAU], hikuioto / TAU, a-musik (1996)
"Boris Hegenbart's fascination with the culture and sounds of Japan informs hikuioto, a remarkable creation poised idiosyncratically between Cologne and Tokyo. With such labels as a-musik, Karaoke Kalk, Tom, Amoebic, Zero Gravity, and meme leading the charge, it's no surprise that these two cities have become foci for much of the most intriguing activity in modern electronic music. A complex synthesis of cultural and historical parallels has sown the seeds of musical insurgence that now flourish on both fronts, while no small measure of mutual respect, fascination, and admiration has fertilized a unique symbiosis unimpeded by geographic distance. On hikuioto's shorter tracks ("grounded;" "homeless;" "pond"), Hegenbart becomes one of the first artists to openly acknowledge the unspoken aesthetic link between the separate communities. He applies patently German treatments to Japanese and English voices, creating cogitative concregrave;te haiku gilded with gossamer melodies. Sublimely Reich-like in effect, the magically mutating 26-minutes of "musicforcicadas" find Hegenbart patiently extracting syllables, song-like melodies, and rhythmic loops from the taped voice of a Japanese female reciting a poem. Throughout "sultriness," hikuioto's other centerpiece, soothing natural sounds and voices offset lacy, raga-form synthetics and warmly crackling electronics, whilst rhythmic sputters and razor-edged noise bullets zip through the ether. The laconic but beguiling "tripel" and "folded" explore a freely melodic minimalist sensibility that mirrors the fragility and repose of such silent poets as Tamaru and Taku Sugimoto and becomes all the more alluring in the context of Hegenbart's mellow-hued, Microstoria-like electronics. hikuioto's soft, folded packaging, crafted from handmade cardboard, strikes a complementary note of Eastern artistic personality and helps to make 1/tau's debut one of 1998's most mysterious and splendid relics".
review by Gil Gershman, Motion
"Boris Hegenbart, von dem diese erste CD auf Tau und das Label ist, liebt Japan, die traditionelle japanische Musik, die Kunst des Haikus, diverse buddhistische Ideen, Musik und Geräusch. Die zehn Stücke dieser CD drehen sich um Haikus, von japanischen Freunden aufgenommen, und versuchen dieser Form (17-silbiges Gedicht, ein Mythos, selber nachchecken, wir erklären das nicht, nur soviel: das Haiku sagt alles) gerecht zu werden. Was klingt wie eins dieser unsäglich langweiligen Kunstmusikarten, die an Hochschulen tagein tagaus zu Terrabytes produziert werden, ist eine äußerst spannende CD geworden. Stellenweise, denn jeder Track ist sehr eigen, wirkt es wie Reisen durch Städte, die Klänge sind sehr reduziert, klar, eigenwillig und transparent aber dicht, die Stücke reduziert auf das wesentliche einer Stimme und seiner Gegengewichte. Erdungsgeräusche, Ausbrüche von Klangsynthese und aufgenommene neu kontextualisierte Umgebungen. Abgesehen davon, daß diese CD auch noch extrem gut aussieht (handgeschöpfter Karton, Prägedruck, silbriger Maschinenaufkleber) dürfte sie vielleicht das klarste Release in Sachen Klangexperimente mit Stimme sein, das ich seit langem gehört habe, und das nicht nur aufgrund einer unerklärlichen Japansympathie. (zu bekommen über Hegenbart und über A-Musik, Gelbe Musik und Raw)".